The Modern Airline plays this Saturday, Dec. 9th in Bushwick!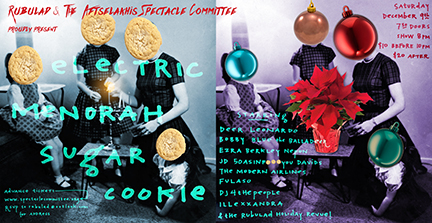 See the event page on Facebook
here
.
RSVP to rubulad@outl
ook.com for Bushwick address
The world greatest freeform radio station, WFMU, continues to send The Modern Airline out into the airwaves with recent spins by Mike Sin, Liz Berg, and Therese! Mike and Therese played our new single Bus Trapped Underground, and Liz played a cut from our WFMU live performance with Evan Davies called No David Lynch! We love these guys, not just because they play The Modern Airline, but because they play great music time and time again. Give the shows a listen for yourself by clicking the links below! And support WFMU!
Hey Fans! Now you can download our full live set from WFMU's Evan "Funk" Davies show for FREE! Just visit WFMU's Free Music Archive at the link below. New Wave Lives!